About Us
Sleek on the outside, smart and innovative on the inside.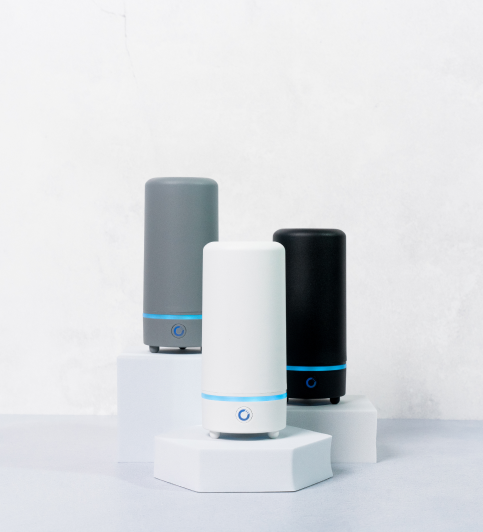 The AirMoji device, our flagship product that started it all, offers the latest in innovative technology and design. Ready to scent your house? The AirMoji features a modern, compact, wireless design that doesn't require open flames, heated light bulbs, or melted wax.
With its rechargeable battery, the AirMoji is a safe, convenient way to scent your home, office, or any other place you choose. You can even use your smartphone to create a schedule, adjust the settings, and more, thanks to our free app. Once your AirMoji has been programmed, you can relax while it refreshes and invigorates your home!
Shop AirMoji Devices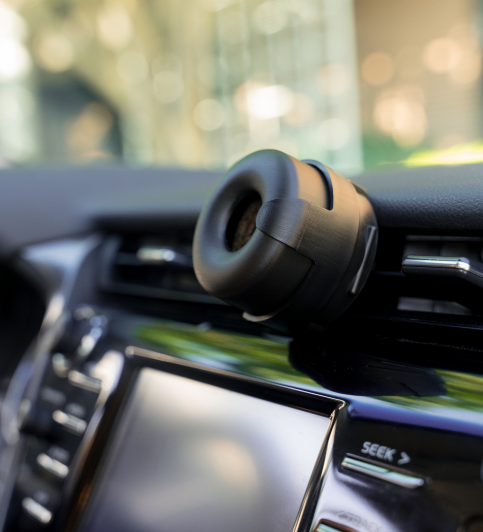 The CarMoji is perfectly customized for your car, RV, camper, or any small space! Experience on-the-go fragrance with this compact device. Install in your vehicle and store up to 2 extra pods in the case. Designed for natural air ventilation, the CarMoji does not include a battery or fan and uses the same pods as your AirMoji. Place your favorite pod in the sleek and compact CarMoji and enjoy!
Comes complete with vent clip, visor clip, and a deluxe neoprene case for easy storage.
Shop CarMoji Devices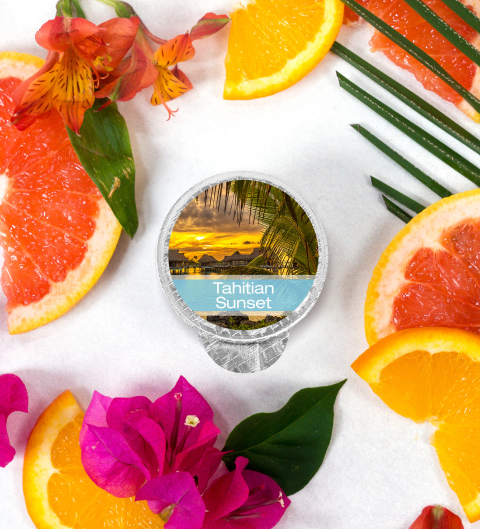 High-quality oils—that you don't even have to touch to use or change out. Seriously, one size fits all when it comes to using your favorite AirMoji or CarMoji device. Feeling a little woodsy, or maybe floral? How about sweet and fruity? With easy-to-swap-out pods that work with all devices, changing the ambiance of your room is as easy as changing your mind.
Using some of the best natural ingredients by gathering oils from flowers, fruit, spices, wood, and balsams, our fragrance pods are created in Europe and the United States. Gathering inspiration from around the world, our fragrances include only safe ingredients and are non-toxic, gluten-free, soy-free, vegan, and hypoallergenic.
Shop Fragrance Pods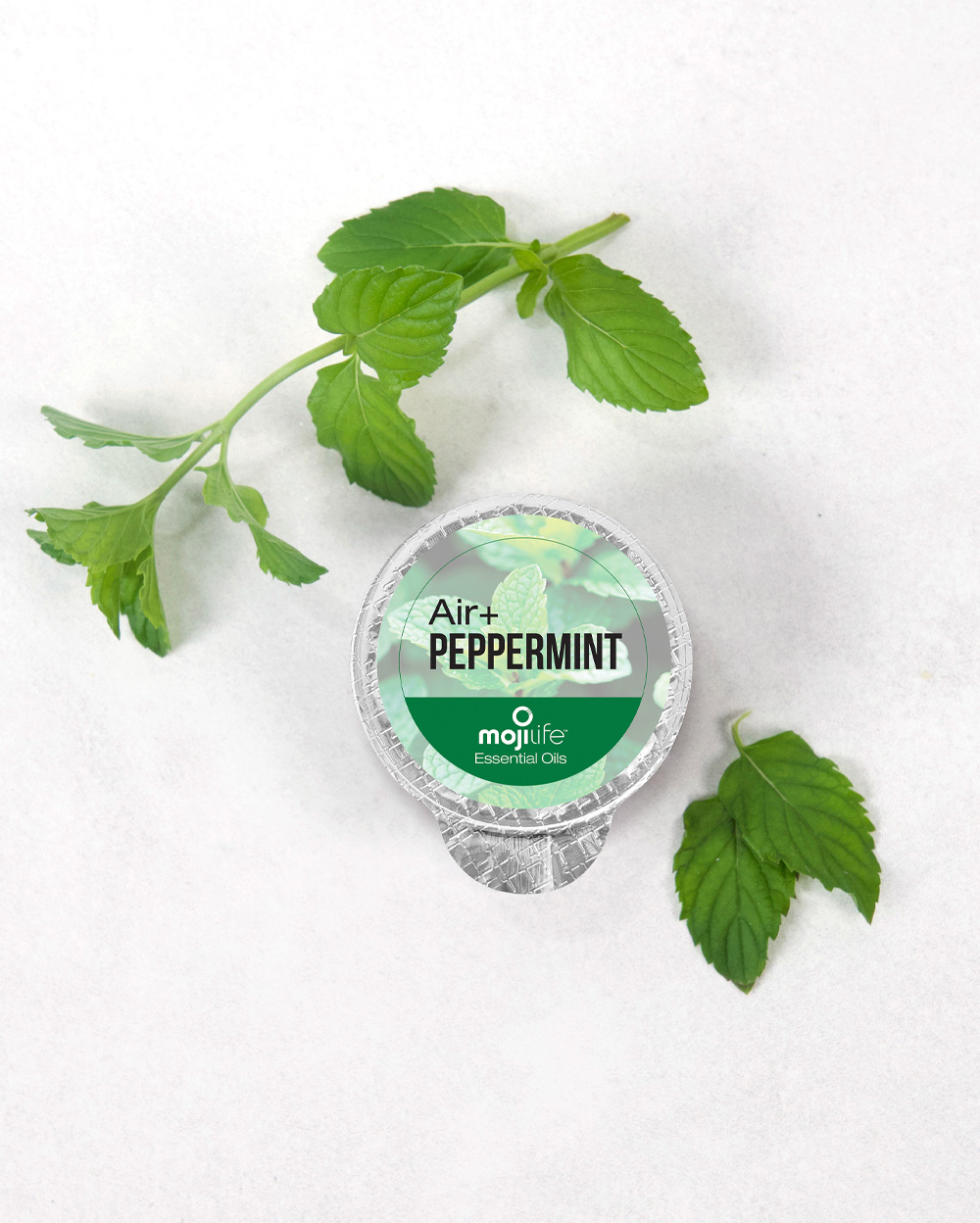 Only the best Essential Oils. Let the essence of natural aromas refresh your home. Our essential oils are harvested directly from nature in countries all over the world for the purest and most potent Essential Oil.
Used for centuries to help relax, uplift, invigorate, and purify, you too can create a healing tradition in the comfort of your own home. Choose from our range of essential oils to clear the air, set a mood, or just help you breathe a little more deeply.
Shop Essential Oil Pods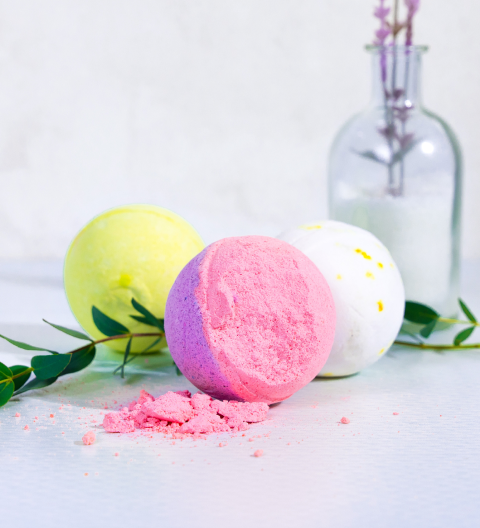 Our MojiLife Bath Bombs are infused with 100% therapeutic essential oils. We believe in using only the best ingredients for you, your mind, and your body.
Featuring several beneficial ingredients such as coconut oil, avocado oil, and sea salt, they are designed so you can easily create the ultimate aromatherapy experience.
Shop Therapeutics
Our Promise
We are so passionate about our devices that we offer a generous one-year warranty. MojiLife guarantees their devices to be free from manufacturer defects for the term of one full year from the date of purchase. Any issue experienced within that time will be warranted for a full replacement. We even pay for all shipping costs associated with the replacement of any defective device. Complete satisfaction is our promise to you!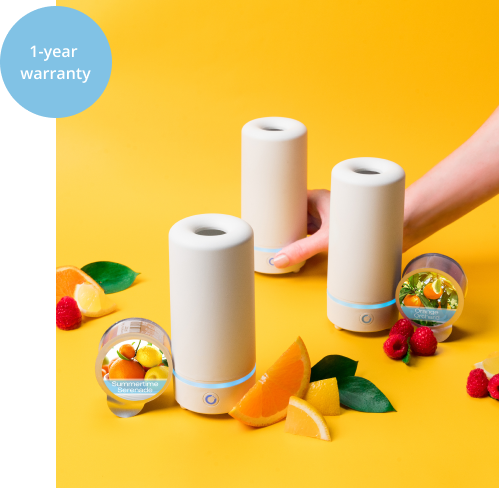 When it comes to our products, we know seeing is believing. And once you realize what all the hype is about—you're going to want to try them all. Talk to your Brand Ambassador about how you can save even more with our Moji Insider subscription program.

All Moji Insider orders get half-off shipping. Once you have your Insider subscription set up, you will save half-off on all Insider subscription shipping fees!

Moji Insider lets you get your favorite MojiLife products shipped to you automatically. Never run out of your favorite scents.

With the ease of products sent straight to your door and half-off shipping fees on every order, it's the smartest way to purchase.
The Three E's of Moji Insider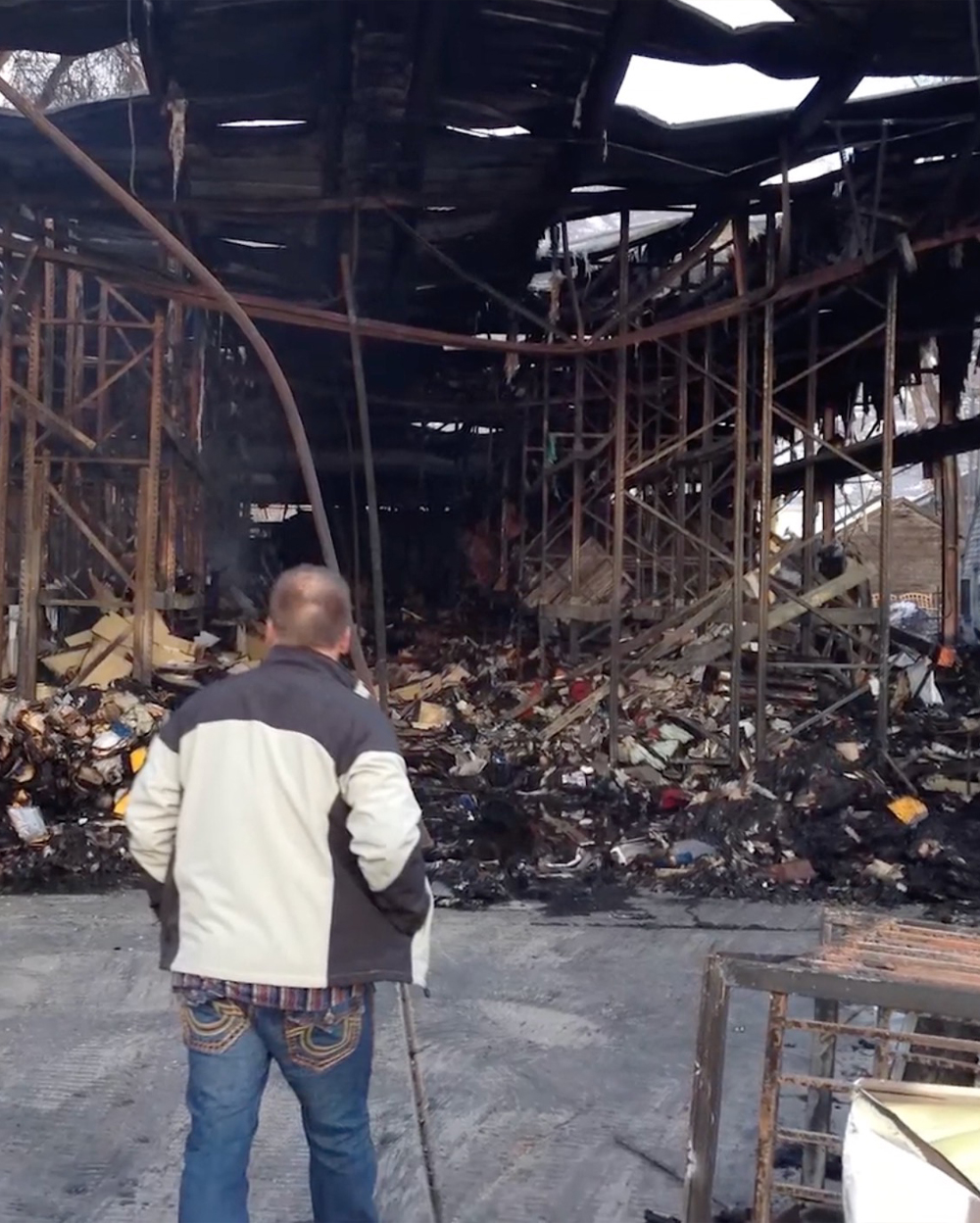 Rising From Adversity
The origin of MojiLife begins from the devastation that evolved into inspiration, turning a tragedy into a triumph. In 2013, Darin Davis, MojiLife Founder and CEO, received news that his former company's building was on fire and, within hours, had burnt to the ground. Out of those ashes, MojiLife arose! With fire and safety fresh on Darin's mind, the AirMoji concept was born, a product that would soon revolutionize how families around the world would refresh their homes.